3.15 Oil Additive Refortification (SAR)
3.15 Oil Additive Refortification (SAR)

Supplement Oil Additive (SAR) Refortification
Oil Additive Refortification – OilPure has the ability to refortify oil additives that has been depleted or missing due to the inadequate quantity starting from new oil, as well as upgrade the current lubrication to be a premium grade lubrication at a fraction of the cost of new oil.
These Supplemental Oil Additives (SAR) are Anti Wear, Anti Oxidant, Extreme Pressure, Anti Foaming, Demulsifying Agent, Friction Modifier, Tackifier etc. Most new oil has barely minimal amount of oil additives due to the cost competitive. So oil suppliers usually lower the additive amount in order to compete with their rivals. So most new oils have little protection to begin with. After used oil is purified with OilPure equipment, Additive (SAR) can be refortified to enhance the lubricants to be better than new oil quality.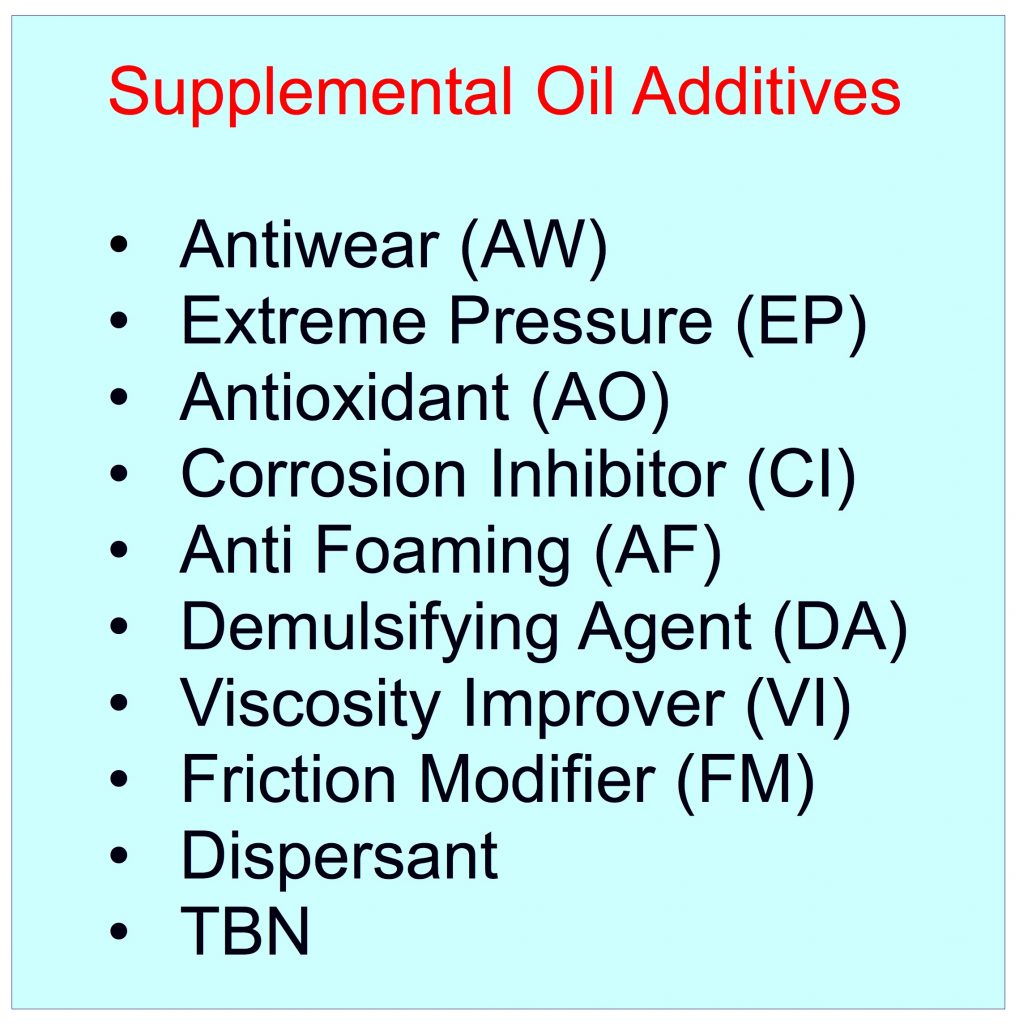 OilPure supplies the Supplemental Additives, AP-55 mixer and additive formula so customer can blend by themselves.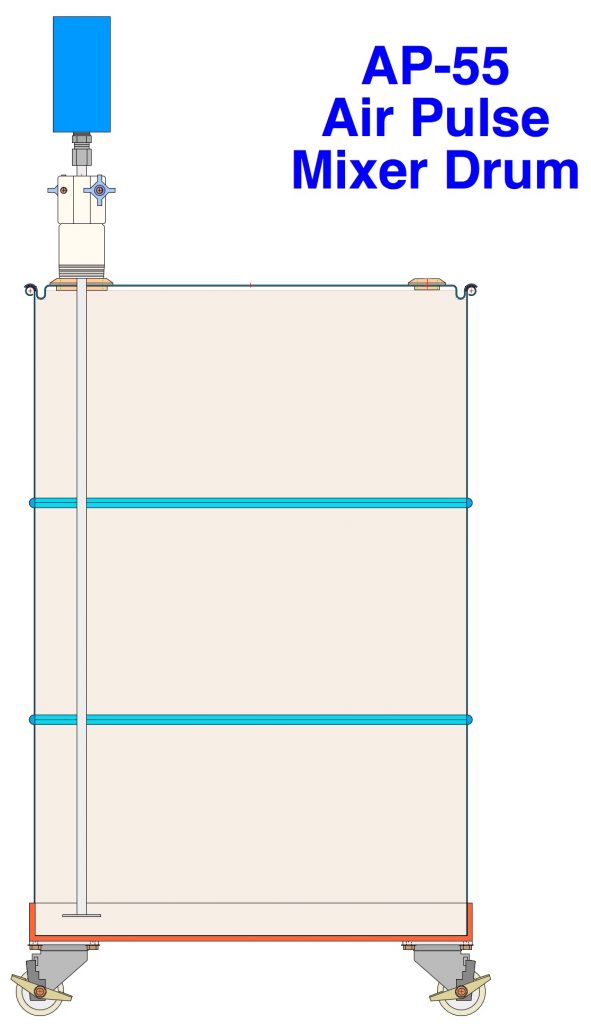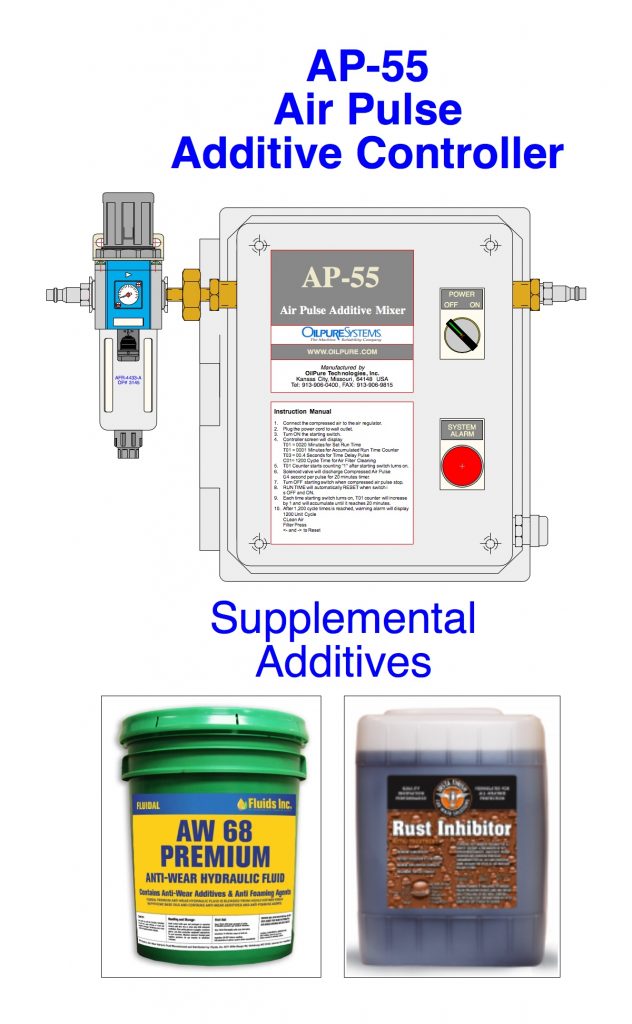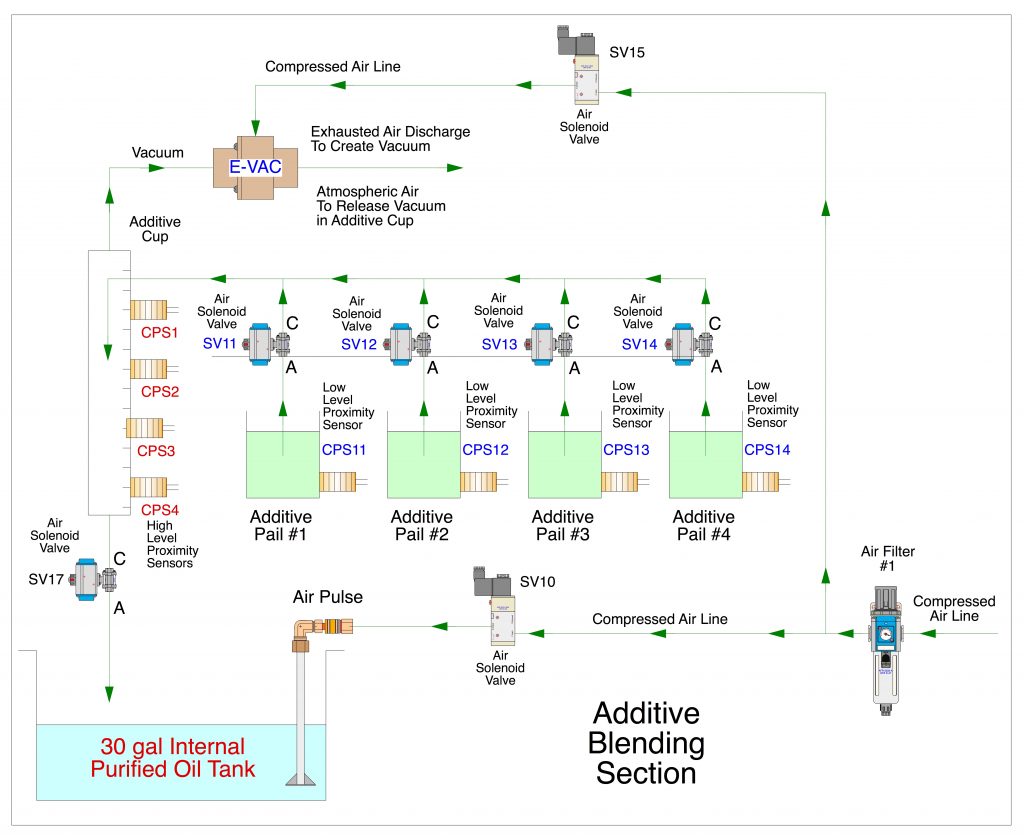 OilPure MB-50 oil purifier has a built-in additive refortification after the oil has been purified.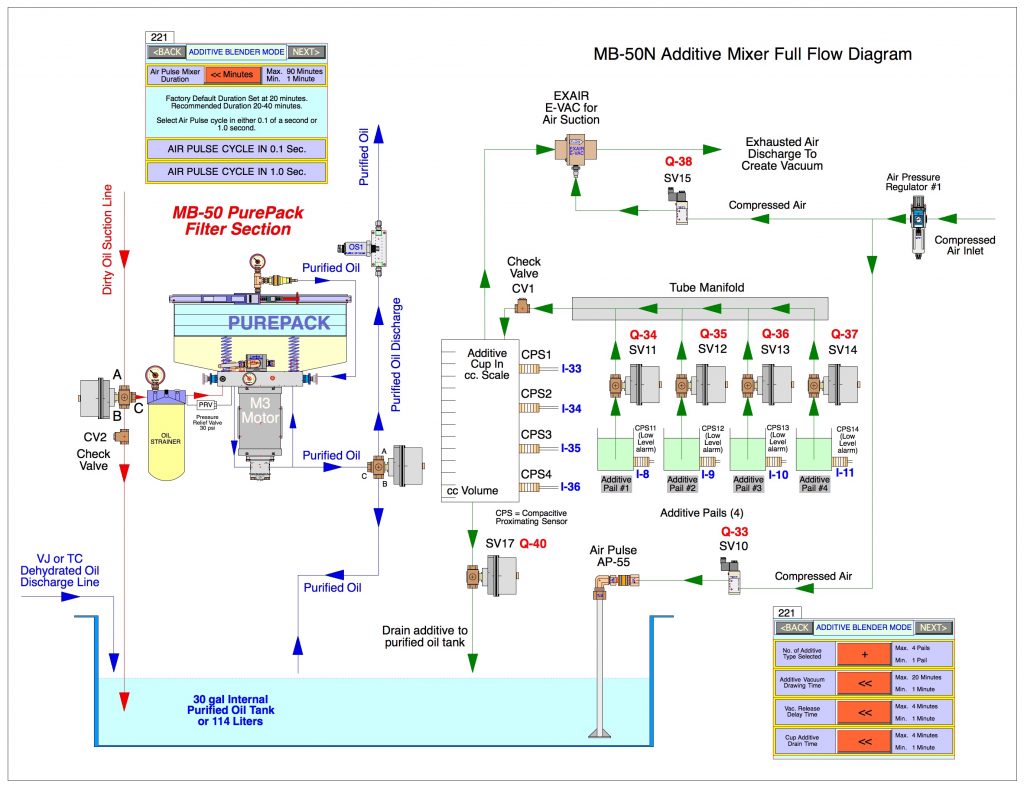 Supplemental Oil Additive (SAR) is the additional oil additive that enhance more lubrication performance and can be Refortified after oil has been clean.
These Supplemental Additives can improve more load as well as withhold higher oil temperature to prevent the pre-mature oil breakdown due to this excessive load or excessive heat.
Supplemental Oil Additive will help reduce friction and wear as well as better water repelling so water can not easily dissolve and form water emulsion into the oil and causing Hydroxyl which is detrimental to the lubrication.
OilPure has the Knowledge to prescribe the Supplemental Oil Additives that will turn the purified oil to be greater lubricity than the previous new oil. As new oil contains very minimal oil additives due to fierce price competition. There is not enough oil additive in the beginning when new oil is sold to customer as oil supplier has to reduce their cost in order to make sales to the cheap customer.
OilPure has plenty of Oil Additive Supplier sources in the US that is available for most lubricants.
Contact Information:

P.O. Box 483976 • Kansas City • Missouri 64148 • USA • SKYPE ID: oilpure • LINE ID: oilpure
Tel: 913-906-0400 • Mobile: 913-522-0272 • Fax: 913-906-9815
Copyright, August , 2021
Document and information in this website is a proprietary information belonging to OilPure and is not allowed to reveal to public without OilPure consent.